---
The "Top Ten Application Scenarios" of Artificial Intelligence in Chongqing have been released, and these are available in Liangjiang New Area
Chongqing Liangjiang New Area
---
The following article is from the WeChat official account of Chongqing Liangjiang New Area
Artificial Intelligence in Chongqing
What are the application scenarios?
On June 23rd,
Chongqing Science and Technology Bureau held a meeting
Chongqing National New Generation Artificial Intelligence Innovation and Development Pilot Zone
Press conference on the "Top Ten Application Scenarios",
Published the top ten artificial intelligence application scenario projects in Chongqing,
Many of them come from the Liangjiang New Area,
Let's take a look together~
Promote the construction of a new type of smart city in the city with the overall framework of "135", including "one center, two platforms", namely the digital Chongqing cloud platform, urban big data resource center, and smart city comprehensive service platform.
The digital Chongqing cloud platform integrates the cloud service resources of the whole city, uniformly provides cloud services such as cloud computing, cloud storage, cloud management, cloud security, etc., builds industry cloud based on the platform, accesses enterprise cloud as a whole, supports the deployment of government information systems of all departments, districts and counties, and forms a shared, shared, and jointly connected "one cloud bearing" service system.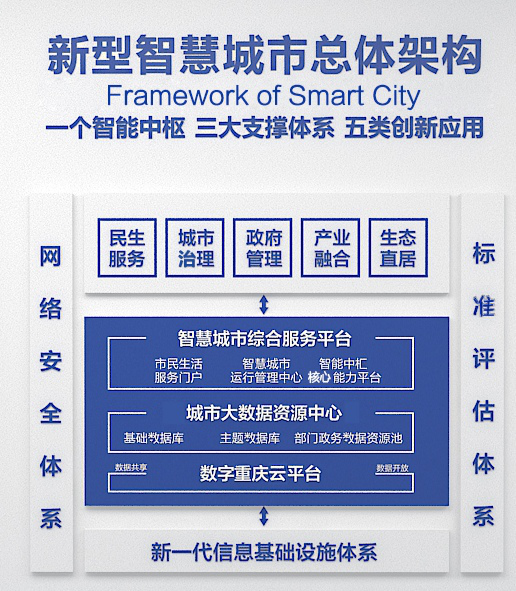 The urban big data resource center aims to build and improve a government data resource sharing system and an open system for government data resources. It also aims to upgrade basic databases such as natural persons, legal persons, natural resources, spatial geography, and electronic licenses. It will focus on the construction of thematic databases for applications and build a departmental government data resource pool based on the departmental responsibility list, Form a data resource aggregation system consisting of two systems, four basic databases, N theme databases, and N departmental government data resource pools.
The Smart City Comprehensive Service Platform aims to build collaborative support systems and platforms for citizen identity authentication, electronic licenses, social credit, spatiotemporal information big data, and other businesses. Based on the concept of "digital twin", it aims to create a synchronous smart city service management platform for "physical world" and "virtual world", achieving panoramic display, intelligent scheduling, intelligent command, and intelligent decision-making of urban operations.
Jiang Xiaomei inquired that on April 3rd this year, the Chongqing New Smart City Intelligent Hub Project officially began construction in Liangjiang New Area. The first phase of this year's investment is about 70 million yuan, and the first phase of the urban intelligent hub project will be completed gradually within this year.
In terms of scenarios, through the data governance center platform, the public network data can be gathered, and through the intelligent analysis engine, data analysis engine and knowledge production and service platform processing, it can be widely used for intelligent management of personnel, vehicles, etc. in parks, communities and government agencies, to improve the intelligent and refined management level of application scenarios, and improve the security and convenience of application scenarios.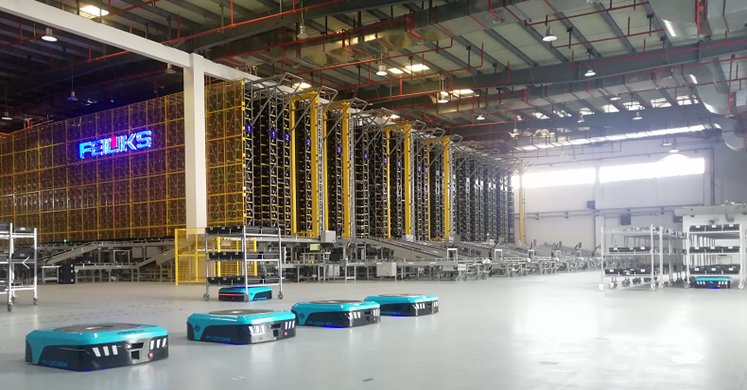 Automated 3D Library+AGV Realistic Map
Focusing on the application demand of artificial intelligence in intelligent logistics, the Lianglu Cuntan Bonded Port Area located in Liangjiang New Area utilizes new generation information technologies such as artificial intelligence and 5G communication, relying on equipment such as automated three-dimensional warehouses, autonomous AGV cars, and autonomous forklifts, to build a smart shared logistics center for key scenarios such as intelligent logistics warehousing, transportation, and distribution in ports and logistics parks. Promote the collaboration of procurement, production, logistics and other business processes between upstream and downstream enterprises, optimize the operation process of the supply chain, and create a replicable and promotable smart logistics application demonstration base.
5G Autonomous Vehicle Monitoring System
The Lijia Smart Park, located in Liangjiang New Area, covers an area of 3 square kilometers. It is located at the foot of Baiyun Mountain and the bank of Jialing River. It is built along the river and the mountains. It is located in the core area of Lijia Peninsula. It is built on the basis of four major ecological parks, namely Baiyun Zhai, Baiyun Mountain, Baiyun Lake, and Golden Bay. It is a beautiful place where ecology and humanity blend.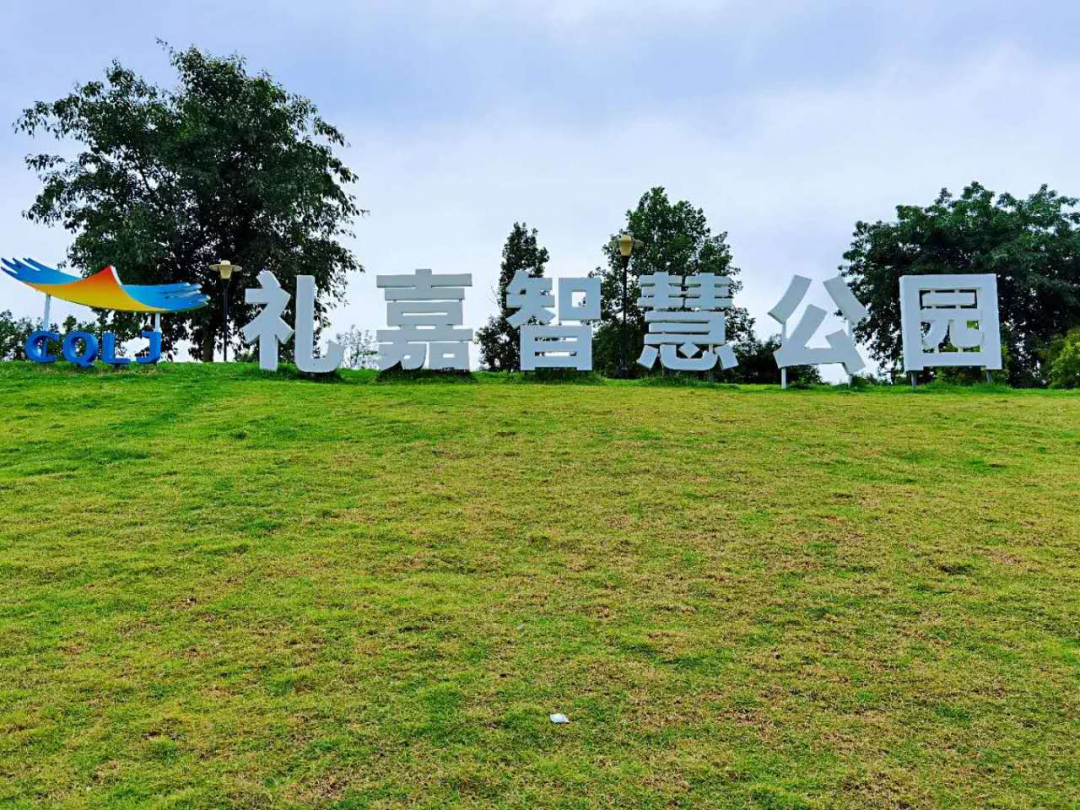 The park highlights the spatial pattern of "rivers, mountains, and lakes", forming a functional layout of "one park and five areas". It creates five functional areas between green mountains and waters, including Yunshang Flower Forest, Lingjiang Dimension, Lakeside Smart Core, Innovation Center, and Geek Community.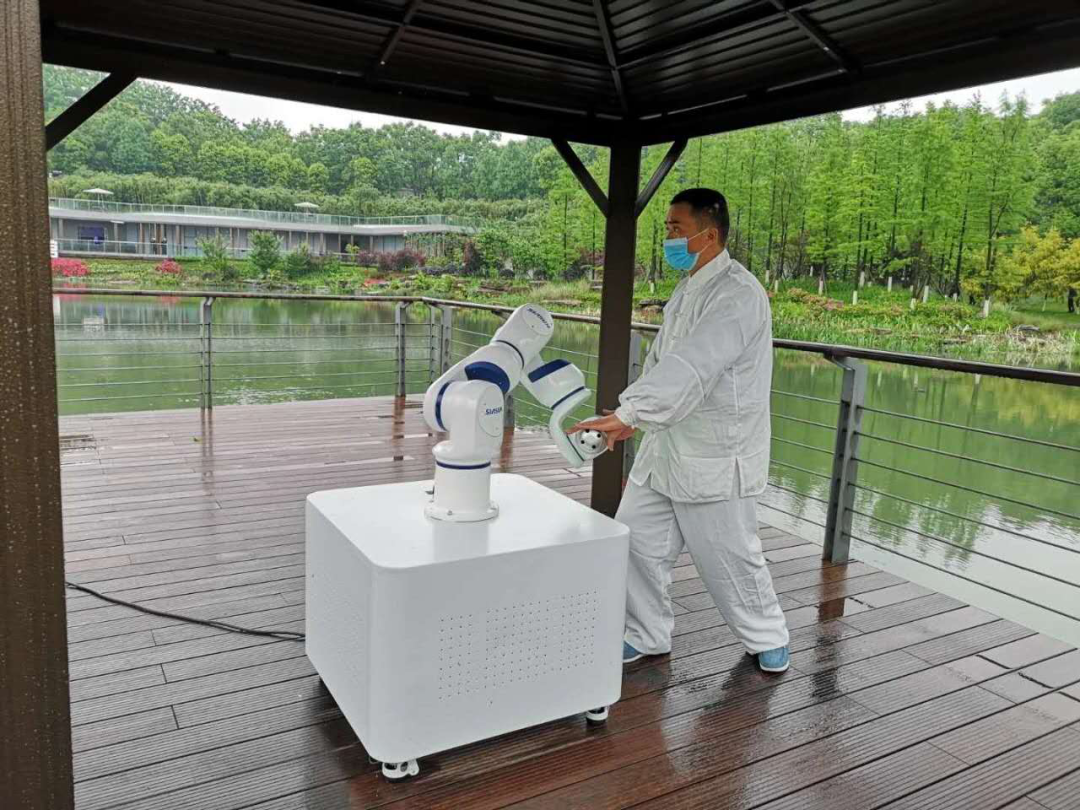 Following the concept of "one scene, one technology, one experience", with the ecological background of Yunshang Hualin and Lingjiang Dimension, the construction of 4 major venues, 25 scenes, and 50 experience projects has been completed, including VR Tai Chi, VR skiing experience, piano playing robot and other check-in attractions. In addition, the construction of the three areas of Lakeside Smart Core, Geek Community, and Innovation Center is being orderly promoted.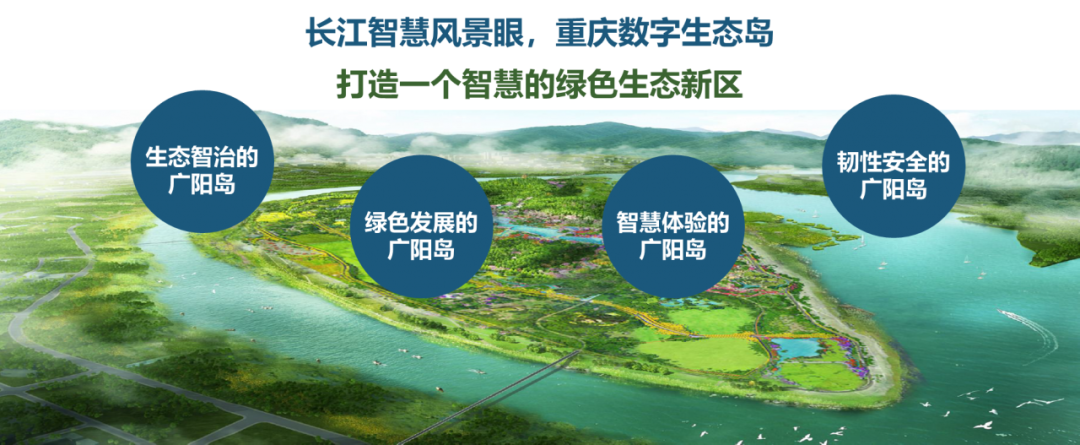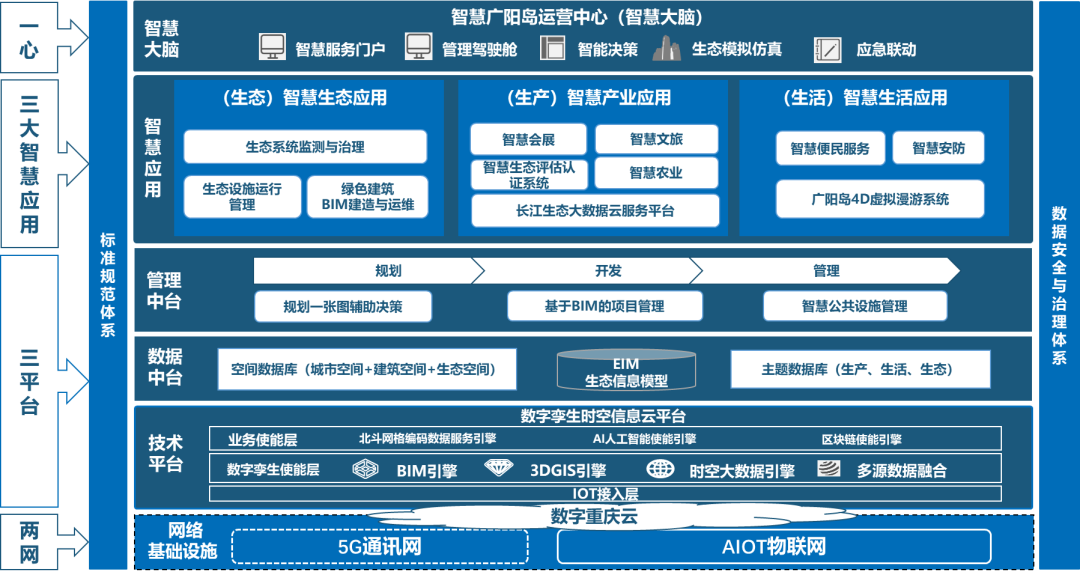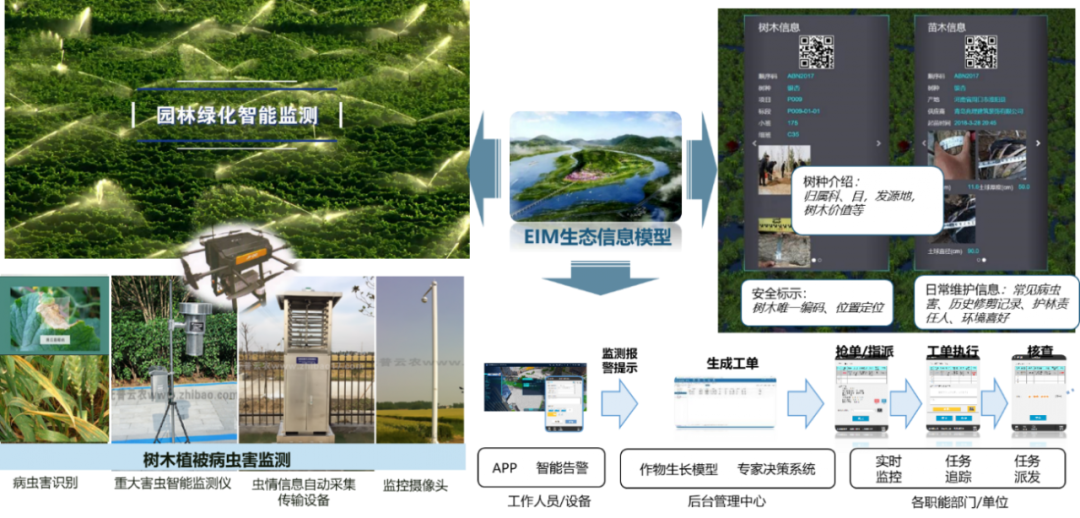 Based on the construction of the EIM ecological information model of Guangyang Island, integrating and integrating the application of new generation information technologies such as artificial intelligence AI technology, BIM, 3DGIS, Internet of Things, big data, etc., to achieve the full process, full element, and comprehensive digitization, online, and intelligence of the ecological environment of Guangyang Island's mountains, rivers, forests, fields, lakes, grass, and animals, and to create a comprehensive perception and accurate mapping ecological monitoring system, Based on the EIM model, the visualization, quantification, and optimization of ecological restoration and governance in Guangyang Island can be achieved, ultimately achieving ecological smart governance, green development, smart experience, and resilient security in Guangyang Island. After the completion of Smart Guangyang Island, it will not only improve the management methods and efficiency of Guangyang Island's ecological construction, but also bring diverse smart ecological experiences to the general public.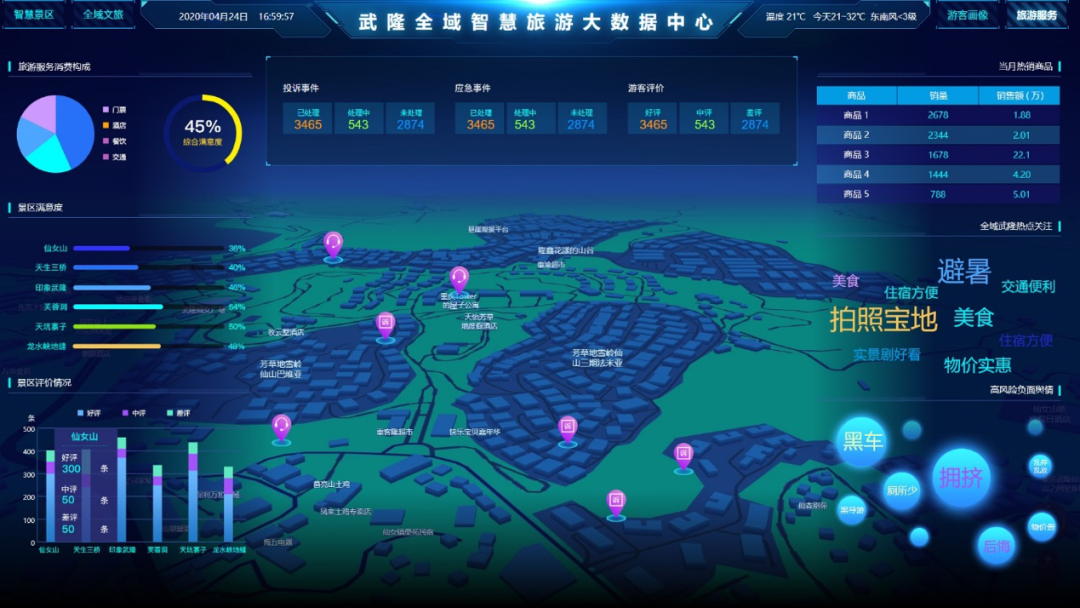 Utilizing technologies such as artificial intelligence, the Internet of Things, cloud computing, and 5G communication, with the goal of intelligence, specialization, internationalization, and benchmarking, we deeply combine localized and distinctive food, accommodation, travel, shopping, and entertainment resources. Focusing on "immersive travel recommendations," "convenient and thoughtful accompanying services," and "everyone can be a" sales officer "in Wulong," we aim to create a high-quality, trustworthy, and unique tourist oriented smart tourism experience A more convenient comprehensive tourism service system in Wulong, achieving the goal of "traveling to Wulong on one mobile phone and making a big difference".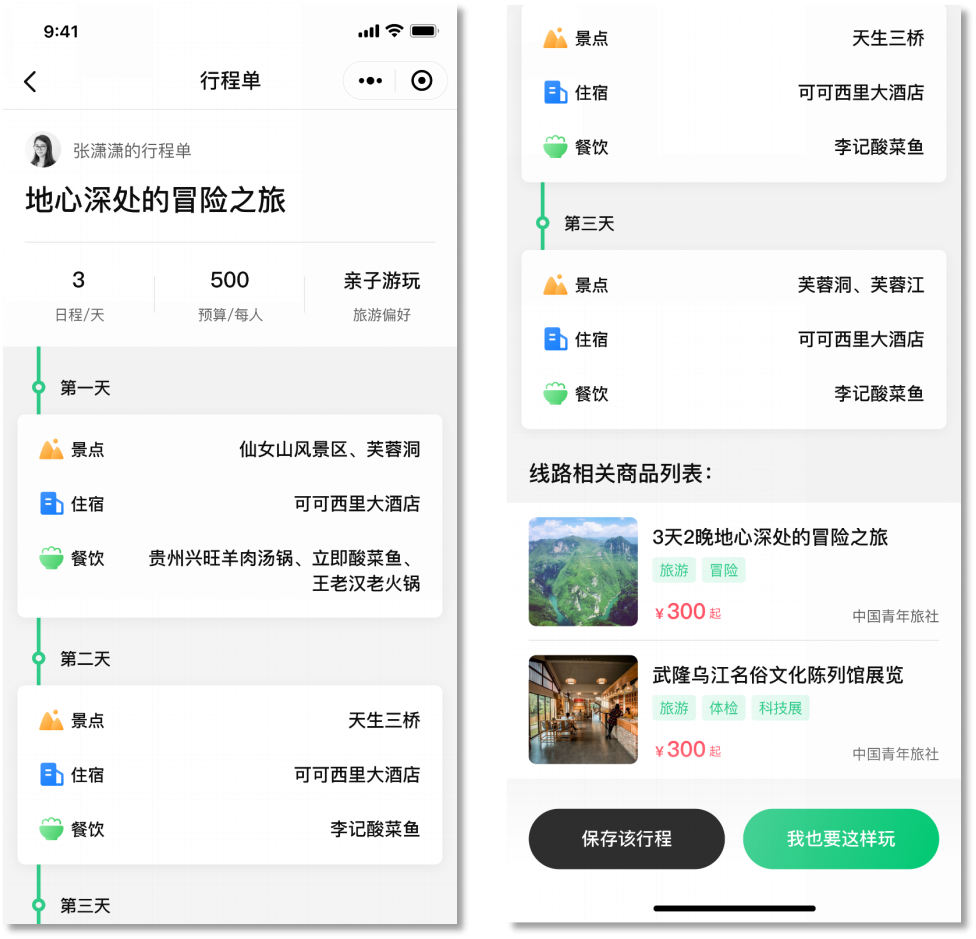 Relying on artificial intelligence, 5G communication and other technologies, we provide patients with precise knowledge services and intelligent guidance throughout the entire process of pre hospital, in hospital, and post hospital, promoting the transformation of mobile medical services from "passive implementation" to "active intelligence", achieving precise patient appointment and registration, centralized examination and appointment, and aggregated payment, improving the patient's medical experience, and enhancing the people's sense of gain.


With the help of smartphones and technologies such as artificial intelligence and speech recognition, we provide companion style intelligent diagnosis and treatment services for patients. As in "Hang ×× I recommend registering departments, displaying expert information, and recommending registered experts ×× Departments ", recommended routes, automatic activation of hospital indoor navigation, etc.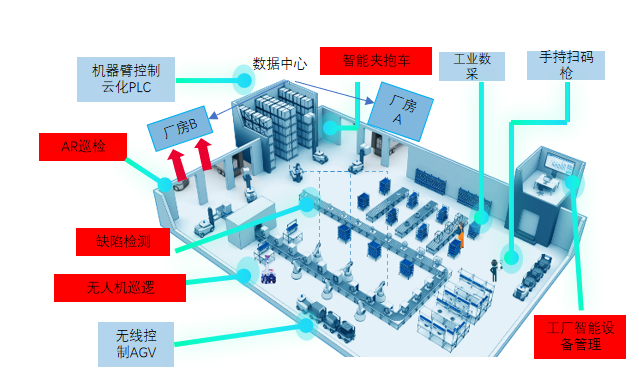 By using technologies such as artificial intelligence, 5G communication, big data, and the Internet of Things, we can provide enterprises with integrated Industrial Internet solutions, provide intelligent factories with security capabilities such as "network security", "collection security", "platform security" (cloud security), "service and application security" (SAAS security), and rely on industrial scene scenarios such as "AI quality inspection", "remote control", "AR/VR assembly", "smart security", and "smart logistics", To comprehensively display the whole process of industrial production and create a 5G+Industrial Internet security service and comprehensive management platform. Use 5G+Industrial Internet to stimulate the momentum of intelligent manufacturing, open a new mode of intelligent manufacturing supported by 5G for enterprises, and inject new momentum into Chongqing's economic development.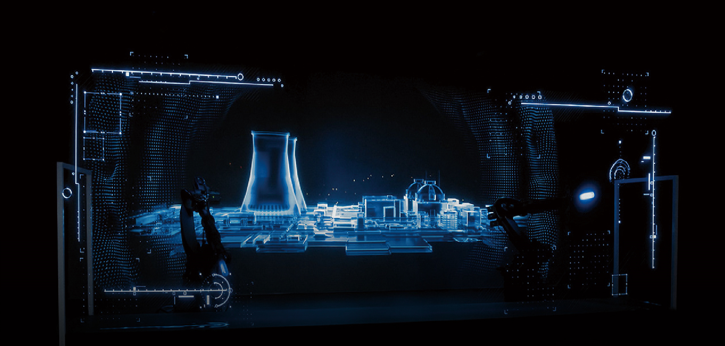 With advanced artificial intelligence brain models as the core, integrating blockchain, speech recognition, big data and other technologies, simulating the thinking of judges and lawyers, and using multiple rounds of logical and meticulous "questioning" human-machine interaction, the "unprofessional sentence" of the common people is mapped and matched to professional legal scenes, comprehensively covering labor disputes, work-related injuries, divorce, traffic accidents, inheritance, intellectual property The high-frequency legal disputes among the public, such as private lending, are automatically generated into legal documents such as "Consultation Opinions", "Civil Complaints", "Arbitration Applications", and "Reporting Materials", enabling the general public to enjoy professional, convenient, and accurate legal services.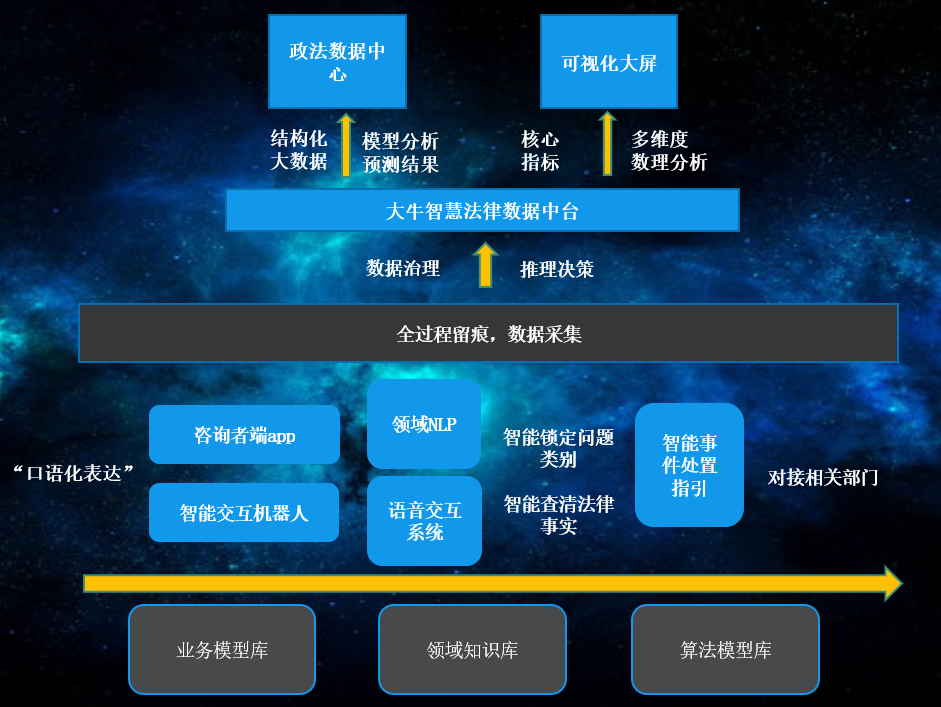 The platform can handle online legal consultation, business consultation, and policy consultation for over 10 million users, and accurately connect with subsequent business, helping to achieve modernization of social governance.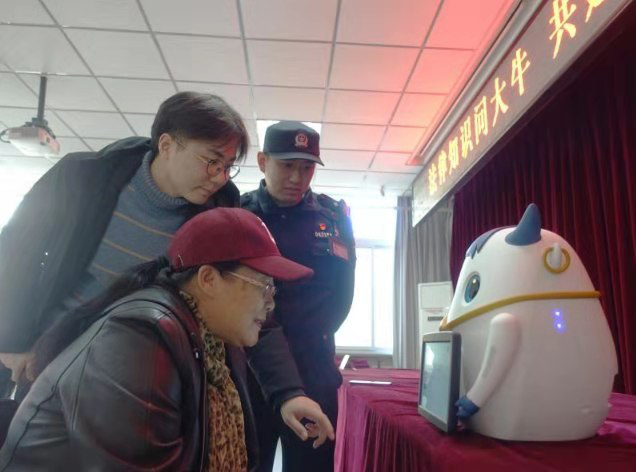 The intelligent consultation and big data analysis of the Daniel legal robot provide accurate legal references for judges, lawyers, mediators and other legal workers, improve the efficiency of case handling, improve the accuracy of litigation activities, and improve the quality and efficiency of case handling.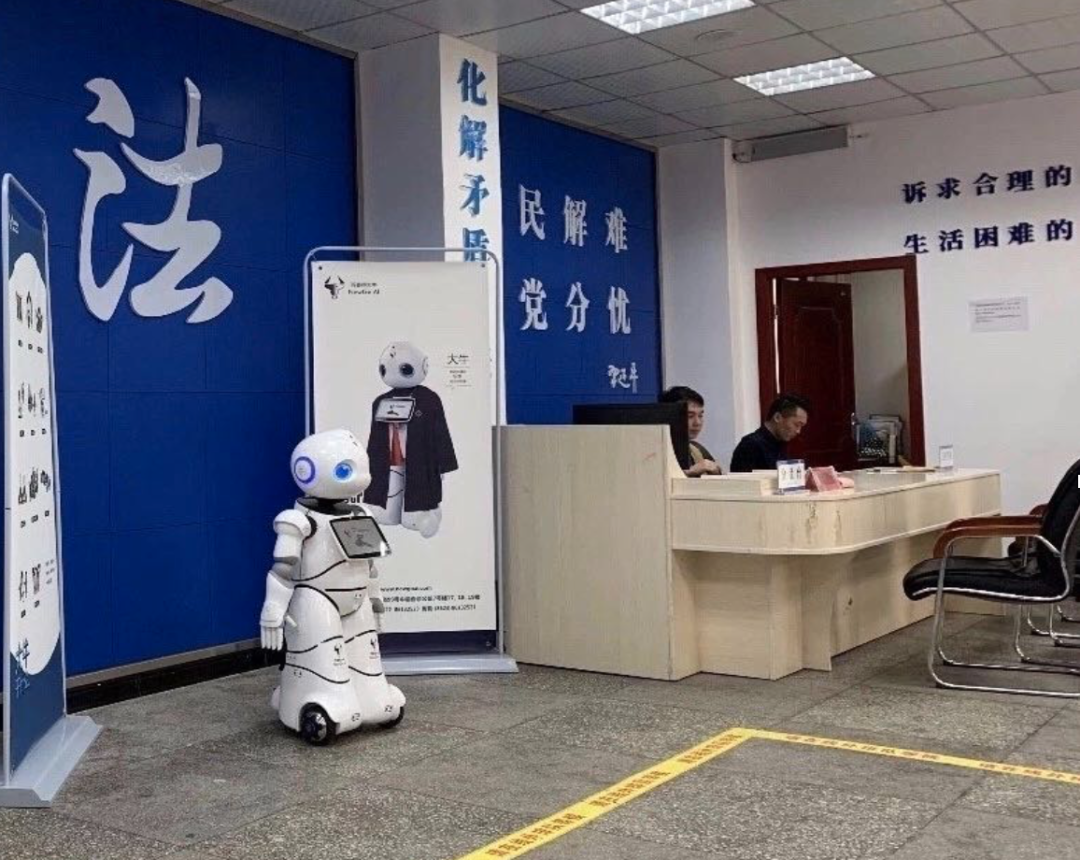 It can alleviate the problem of insufficient grassroots legal service personnel, and the legal advice provided by the robot can guide the people to express their demands rationally and objectively, shorten the time for resolving conflicts and disputes, and improve resolution efficiency.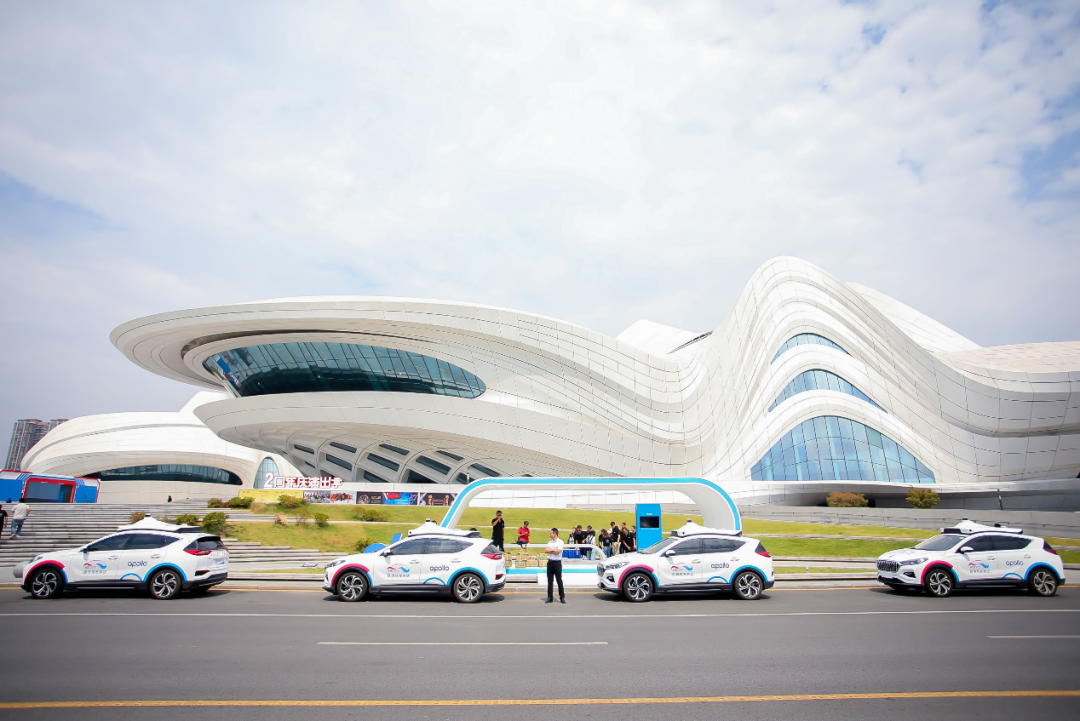 Focusing on the application needs of autonomous driving research and development, testing, and verification, a demonstration area for autonomous driving testing will be established in Yongchuan New City, covering typical road testing scenarios in mountainous cities such as urban interchanges, main roads, administrative district roads, and business district roads.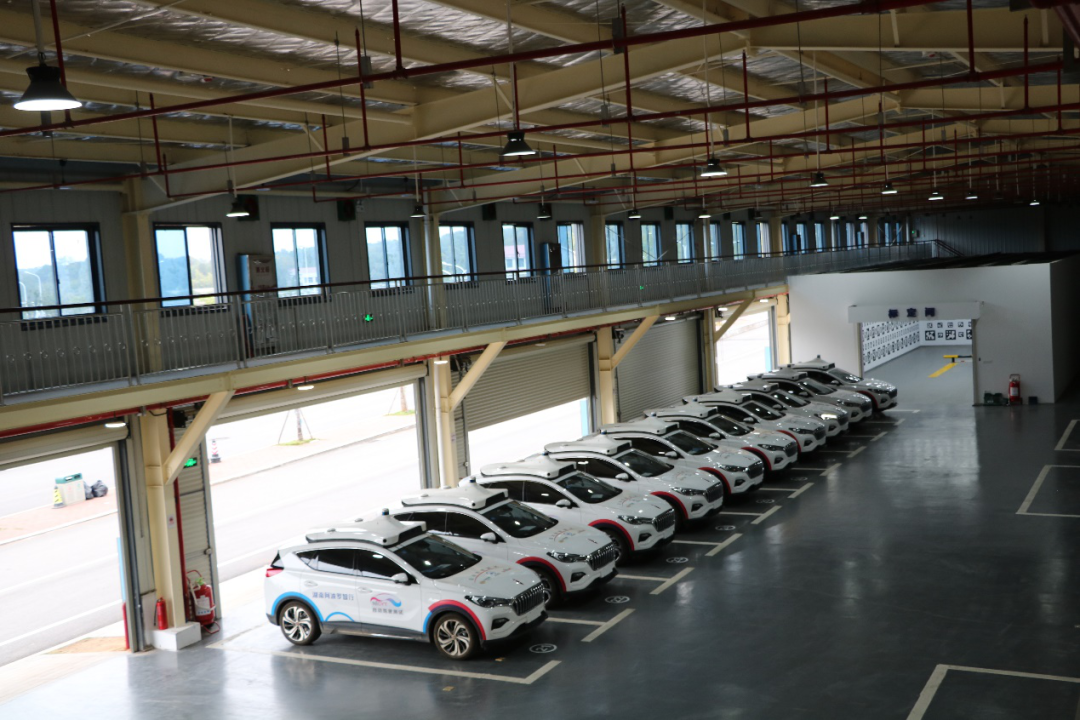 Through 360 ° holographic perception, virtual simulation, artificial intelligence, edge computing and other core technologies, build the full chain test and detection service capability of "virtual simulation+closed test+open test", form a comprehensive service system of future vehicle information services, data services, safety and energy efficiency applications, and effectively improve the level of road traffic safety, energy conservation and environmental protection, Build a national demonstration effect intelligent vehicle industry integration and innovation ecosystem.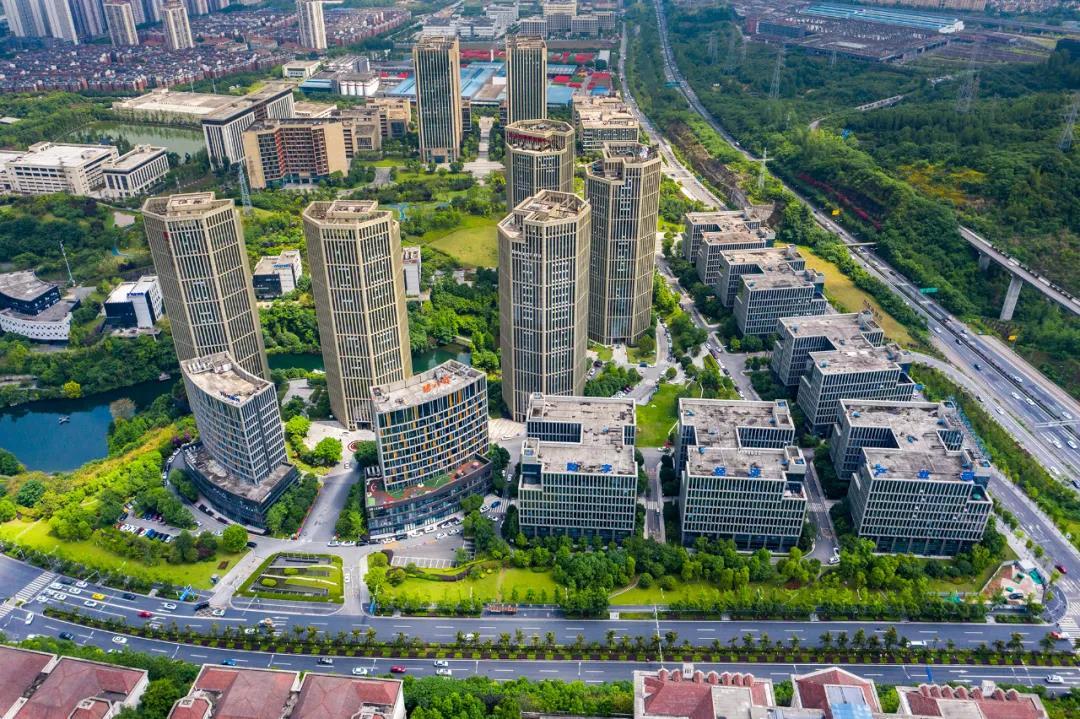 Photo by Zhang Kunkun of Liangjiang Digital Economy Industrial Park
The "Top Ten Application Scenarios" revolve around
The construction of "Smart Manufacturing Town" and "Smart Famous City",
Highlight the core support of artificial intelligence technology innovation,
Facing the urban brain, smart security, and smart politics and law
Smart Park, Smart Ecological and Environmental Protection
Smart cultural tourism, smart healthcare, smart logistics
In fields such as intelligent factories and autonomous driving,
Released ten major application scenarios for the first time,
Presenting three major features: "new platform, new space, and new carrier".
The relevant person in charge of the Municipal Science and Technology Bureau introduced that the top ten application scenarios are new incubation platforms to promote innovative applications, new experimental spaces to change public lifestyles, and new ecological carriers to promote industrial development.